About The Heavy Construction Association of Windsor
The Heavy Construction Association of Windsor (HCA) was established in 1970 as a membership association of contractors and related suppliers whose work encompasses the Road, Sewer and Watermain sector of the Construction Industry.
The HCA is a mixed trade association, with members ranging from general contractors, to trade contractors, suppliers of products and services, manufacturers, professional business service providers, and architects and engineers.
Our members have access to both an in-house and electronic plansroom, which can be accessed 24/7. Our internet services also include access to plan lists, bidders lists, addenda, low bids & awards. We provide our members with weekly published plans list and weekly newsletter that includes information from local, provincial & federal sources. Additionally, we publish a yearly Membership Directory, and as this is updated, so to is our website.
Advice and perhaps a solution are available through our Labour Relations Services. As well, we act on political advocacy on Local, Provincial and Federal matters as they relate to the industry.
We also offer our members free use of a meeting room, and a Commissioner for Taking Affidavits. We offer a wide variety of other services including contract documents for purchase, a library of reference material, a group insurance plan, a fuel discount program, a variety of educational programs, services and seminars. The HCA also holds monthly General Membership Meetings and an Annual Municipal Night for industry and politicians to network. Additionally, whether you prefer golf, a barbeque, or soccer, the HCA provides a large number of social events and meetings to allow members to network.
Ontario Regional Common Ground Alliance Upcoming Events

...

HCAW members can log in below to view the current Builder's News.
HCA General Meeting

October 18, 2023

...

Skilled Trades Ontario and the Government of Ontario are bringing the Level up! Skilled Trades Fair to Windsor and Essex County

October 25, 2023

Oct 25-26 ~ LaSalle Event Centre, 970 Front...
Get Access To All Of The Latest Plans, Specs And Even Last Minute Addendum From The Comfort Of Your Own Office With The Hcaw Plans Room.
Click below to enter the Electronic Plans Room.
If you're new to the plans room you can register as soon as you enter below.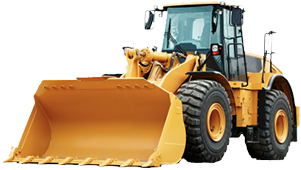 Plans Room